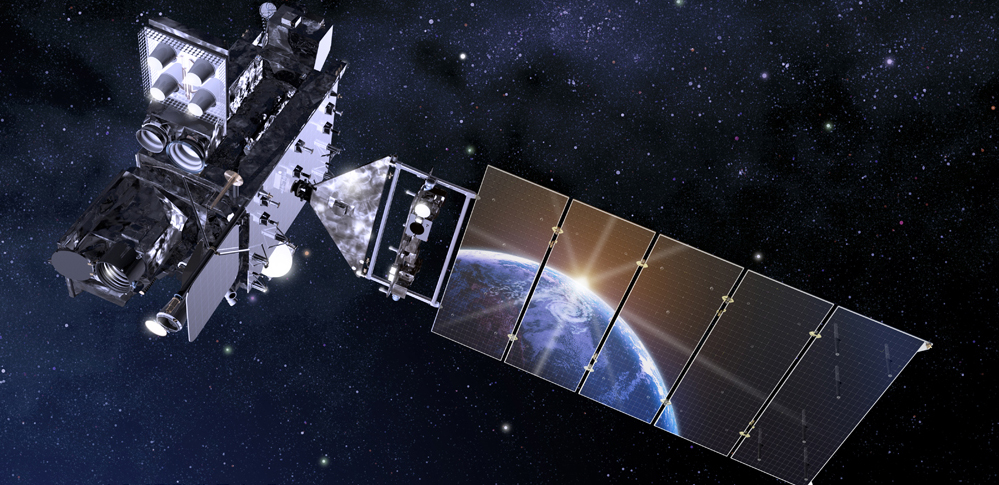 Well before anyone suspected that a freak mid-March blizzard could be headed their way, the National Oceanic and Atmospheric Association was predicting a storm might be brewing. One of its weather satellites, situated 22,300 miles above the Atlantic Ocean, was keeping track of two low-pressure systems as they headed for a collision, creating a super low pressure system that would then go on to drop as much as two feet of snow in parts of the northeast. That satellite, called GOES-East, is part of a network of geostationary weather satellites that help scientists keep track of weather systems affecting the United States.
Last November, NOAA and NASA jointly launched the GOES-16, the first in a new generation of weather satellites with more advanced capabilities. The imaging device on GOES-16 has four times the resolution of older models, and can provide images of weather patterns and severe storms every 30 seconds. Also onboard the GOES-16 is a brand-new tool, a geostationary lightning mapper, which will help forecasters and firefighters identify areas prone to wildfires sparked by lightning. The new mapper also detects in-cloud lightning, which often occurs five to 10 minutes before potentially deadly cloud-to-ground strikes, according to the NOAA website.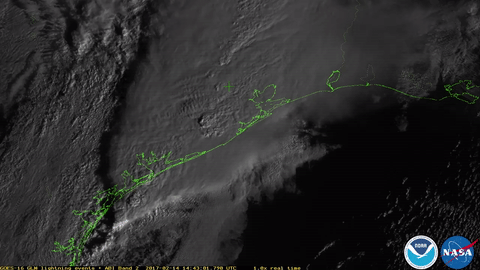 But the important information we receive from these satellites does come at a price. Once launched into geostationary orbit, there is no way to inspect or service them if something goes wrong at any point during their lifespan. Software fixes may be possible, but hardware can't be replaced. That's why DARPA is looking to develop a technology that's never been tried before—a robot repairman that could fix satellites in geostationary orbit.
It's still early days, but Steve Oldham, the senior vice president of Space System Loral (SSL), the leading commercial satellite provider, is excited to help DARPA solve the problem of repairing satellites in space. His grand vision for satellite-servicing in space involves a robot that could be sent to geosynchronous orbit and serve multiple satellites located near each other, just like a AAA serviceman out on the road.
[Meet the space archeologist who uses satellites to discover ancient historical sites.]
The spacecraft wouldn't be able to do extensive repair work on current satellites, mostly because those weren't built to be taken apart and put back together. But SSL and other private companies working on this problem imagine a service spacecraft that could possibly extend the life of an older satellite by shuttling it to another location in geosynchronous orbit or even refueling it. Such a device could also use its robotic arms to "unstick" a solar panel or antenna that didn't deploy properly.
Oldham joins Ira along with Michael Stringer, the assistant system program manager for NOAA's GOES-R satellites, to discuss the future of satellite servicing and weather forecasting.
*This copy was updated on March 17, 2017 to indicate that the GOES-16 satellite was launched last November, not last December, as originally stated. 

Segment Guests
Steve Oldham
Steve Oldham is Senior Vice President for Strategic Business Development at SSL (Space Systems Loral), based in Palo Alto, California.
Michael Stringer
Michael Stringer is the Assistant System Program Director for GOES-R satellites at the National Oceanic and Atmospheric Association (NOAA) in Washington, DC.
Meet the Producer
@

sciencewritr
Katie Hiler is an assistant producer for Science Friday and the proud mother of two cats, Charleigh and Sadie.